Gene William Paul (born August 20, 1944) is an American audio recording / mixing / mastering engineer, producer, and musician. He was an engineer at Atlantic Recording Studios during their famed 1960s–80s period and is currently the chief mastering engineer at G&J Audio, a mixing and mastering studio for major and independent labels focused on reissues and new recordings. He has worked on thousands of projects and has engineered many Grammy Award-winning albums and hit recordings.
He continues to turn out sonically superb recordings, garnering a Grammy for Roberta Flack's "Killing Me Softly" and 11 other Grammy Award-winning albums, with 30 total nominations in 15 different categories over his career. His credits include Led Zeppelin, The Rolling Stones, Eric Clapton, Crosby Stills Nash & Young, Paul Simon, Charles Mingus, Aretha Franklin, Ray Charles, Carole King, Bette Midler, Luther Vandross, U2, The Neville Brothers, Dave Brubeck, Max Roach, Buddy Rich, Diana Ross, Gladys Knight, Billy Taylor, Hall & Oates, Willie Nelson, Lou Rawls, Steel Pulse, En Vogue, Average White Band, Hugh Masekela, Bono, John Coltrane, Shirley Horn, Kurt Elling, Janis Siegel, Richie Havens, Jane Monheit, Leslie Mendelson, Bobby Sanabria, Norah Jones, and producers Ahmet Ertegun, Nesuhi Ertegun, Jerry Wexler, Tom Dowd, Arif Mardin, Quincy Jones, Bob Karcy, Maria Schneider and "Keep a Light in the Window" Joel Dorn.
A LITTLE OF GENE'S CAREER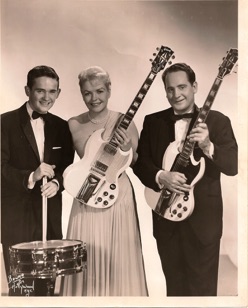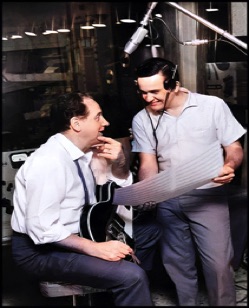 Gene's apprenticeship as a sound engineer began under the man responsible for inventing modern multi-track recording, his father, Les Paul.  As a teenager, Gene played drums in his father's band.  Backing up "the old man," as Gene refers to Les, took him to some interesting places, from Alaska, South America, Asia, Europe, and Vegas to Rudi Valee's Hollywood home, wallpapered with photographs of his favorite singing star, himself.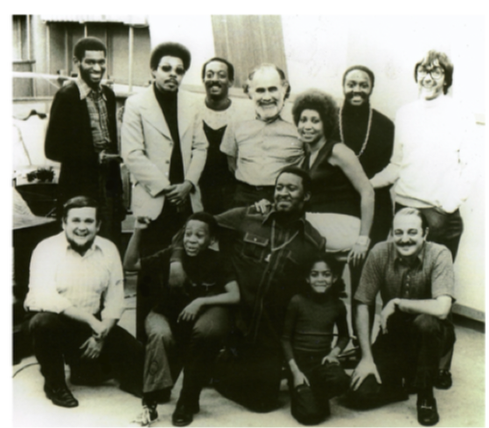 ATLANTIC RECORDS ROYALTY
I had the privilege to work with Tom Dowd and some amazing producers, artists and musicians at Atlantic Records engineering, what an honor it was.
Pictured here at an Aretha Franklin session - Left to right Willie Weeks, Cornell Dupree, Ralph McDonald, Jerry Wexler, Aretha Franklin, Donny Hathaway, Tom Dowd, Gene Paul, Bernard Pretty Purdie & kids & Arif Mardin. Just another day at the studio..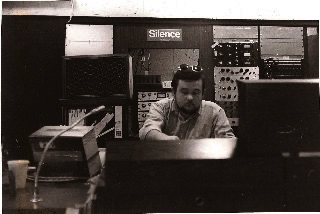 Son of legendary guitarist and inventor Les Paul, Gene spent his youth developing his engineering skills in the family studio. His career took off after joining Atlantic Recording Studios, where he quickly became a world-renowned recording and mixing engineer.
Maria Schneider
"Having worked with Gene Paul on my previous two big band recordings, and then having had him remaster my prior past big band recordings, I came back again for "The Thompson Fields." Gene did an incredible job.
He's always got the "emotion" of the music first in his mind, and he knows how to make the music leap from the speakers to create a world, not simply well-recorded sound. He spins magic, working with an enthusiasm that seems so rare these days. I feel so blessed to get to work with Gene. I tend to press everyone to the limits when I make a record, but Gene was there with patience and enthusiasm every step of the way. Thank you, Gene!!!!" Maria
ATLANTIC RECORDS CONTROL ROOM 1970