In terms of guitar artistry, again there's no reliance on electronic gadgetry here—in fact, relatively few of Paul's patented, sometimes corny, licks are in evidence. The guitarist is extemporaneous, reactive, and fully "in the moment" on this occasion. His musical conversation with Cole on "Blues, Part 2" has to be heard to be appreciated, but he and the pianist go after each other in 4 and 2-bar "copy-cat" exchanges that testify to the finely tuned ears and formidable technique of both soloists. And the crowd is audibly responsive to each imaginative melodic twist and turn. "Body And Soul," at almost 11 minutes, brings more of the same, though here Cole follows Paul's engaging, expressive guitar solo with a block-chorded, quote-loaded clever piano solo that few musicians on any instrument could match.
Besides Nat Cole and Les Paul, it's fascinating to hear trombonist J. J. Johnson on so early a session. Rhythmically, he's very much in the swing era, though his attack and articulations definitely anticipate his imminent emergence as the father of the instrument within modern jazz. The audio quality is admittedly erratic but far better overall than a listener might dare hope for. In sum, for anyone who wishes to hear Les Paul the guitarist (and jazz musician) as opposed to Paul the electronics wizard, or Paul the mythic nonagenarian exploited by marketing executives, the evidence is still available to those willing to seek it out.
GP: I think Dad's uncanny desire to include the audience and not play above their heads is what contributed to that great outcome. Dad said when Nat had the TV show, he wanted to repeat what happened at the JAPH. Dad tried to tell Nat it was not repeatable; it worked because the audience was so in tune with what was happening at that moment. He tried it anyway and bombed.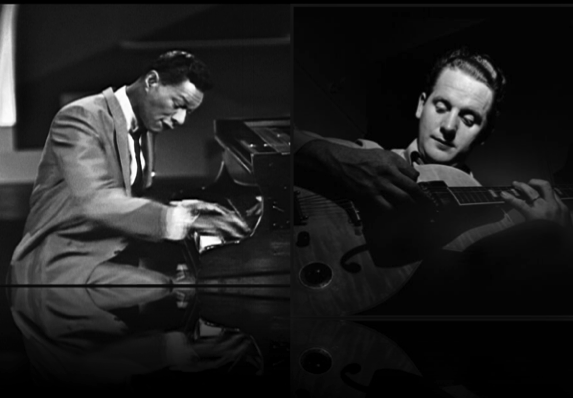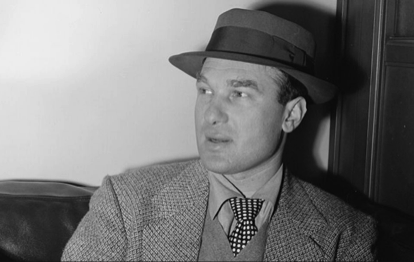 Paul himself singles out this session as the highlight of his career: an encounter between the guitarist and Nat Cole in 1944 during the very first Jazz At The Philharmonic tour, the annual jazz all-star cavalcade sponsored by Norman Granz, jazz impresario and record producer extraordinaire (Clef, Verve, Pablo). The event, which is documented on Czech-manufactured Jasmine Records as Jazz At The Philharmonic featuring Nat King Cole & Les Paul: "Body And Soul", is as much a technological as a musical marvel. Despite the three-minute limitation of the 78-rpm recordings of the day, the producers of this session used 16-inch acetate discs running at 33 1/3 rpm, allowing up to 15 minutes of recording time. As a result, the listener can hear Paul stretch out as on no other recording.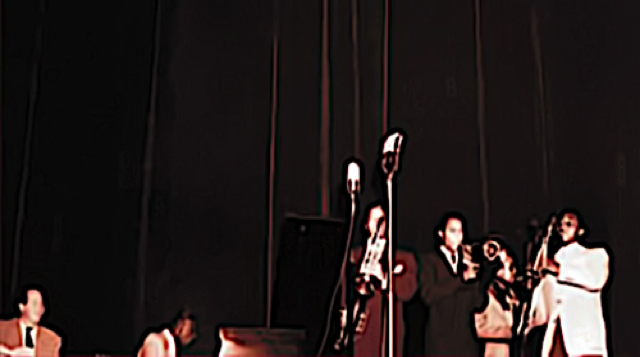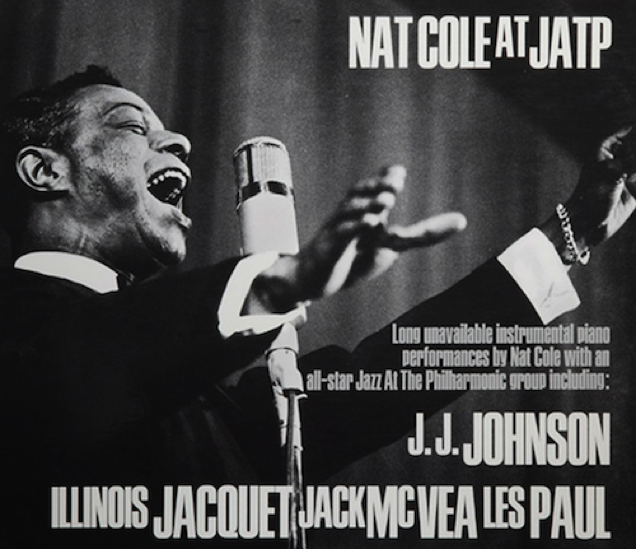 The story behind the first
Jazz At The Philharmonic