LES PAUL'S PERSONAL "NUMBER ONE"
THE GUITAR THAT MADE ALL THE OTHERS POSSIBLE: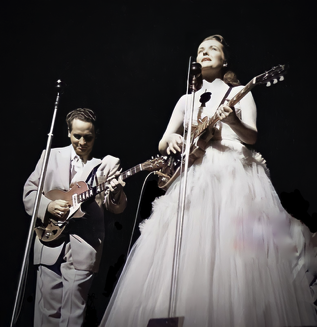 Les Paul and Mary Ford perform onstage at the New York Paramount Theater - June 19, 1952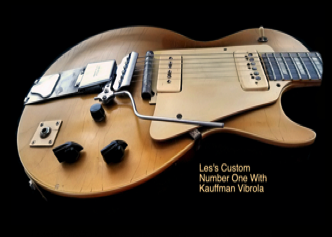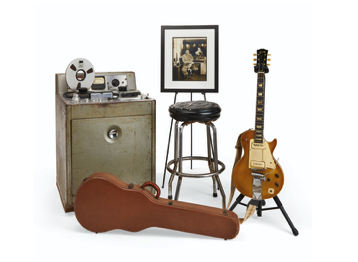 Les shows his
son Gene his
"NUMBER ONE"
for the first time...
Guitarist Magazine interview
HOW A LEGEND WAS BORN
THE UNTOLD STORY
This is THE actual guitar that got Les Paul to sign off on the Gibson Les Paul Project and give Gibson the "go ahead" to start making the new Electric Gibson Les Paul guitar. It is this guitar that made all the rest possible... From Eric Clapton with John Mayall and the Blues Breakers, Jeff Beck, Keith Richards, Freddie King, Mike Bloomfield, Jimmy Page, Duane Allman, Peter Frampton, Pete Townsend, Joe Perry, Bob Marley, Neil Young, Joe Walsh, Dickey Betts, Joe Bonamassa, Ace Frehley and of course, Slash... and the list goes on and on. Their talent, combined with The Gibson Les Paul guitar's inimitable sound made the music that set the benchmark and tone for Rock And Roll and Blues music for the last five decades... and for generations!
Listen below to the artists, in their own words,
what Les and his accomplishments means to them.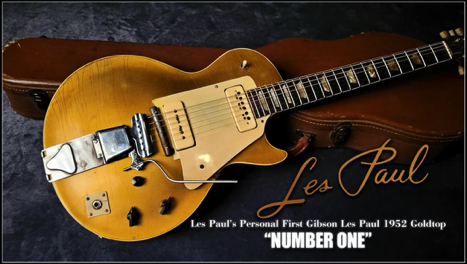 The first production model of the Les Paul guitar in1952 sold for $210.00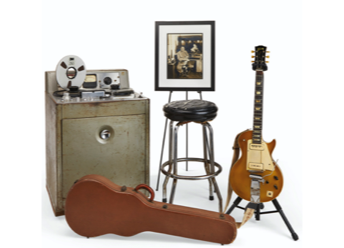 EXPLORING THE MYTHS
& MODS OF "NUMBER ONE"
Guitarist Magazine interview
Tom Doyle and Gene Paul give a guided tour of the inner workings of Les Paul's prized possession... His "NUMBER ONE" 1952 Goldtop Les Paul guitar. The Les Paul that changed the world!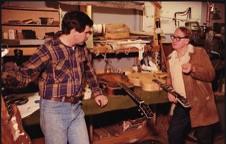 Pictures above, Les in Tom's New Jersey repair shop in the 1970's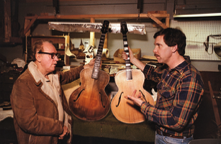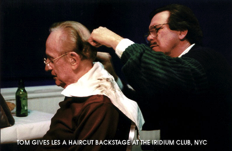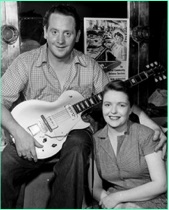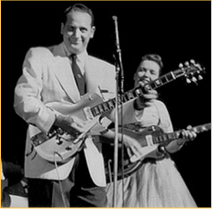 Les & Mary perform on stage at the Savoy Hotel in London with Les' Number One
Les Paul and Mary Ford. 1952 with Les' Number One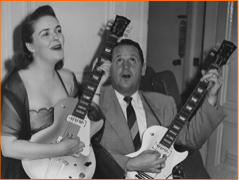 Les & Mary at a press reception - Savoy Hotel in London
For the 1952 unveiling of the Les Paul signature model with his "NUMBER ONE"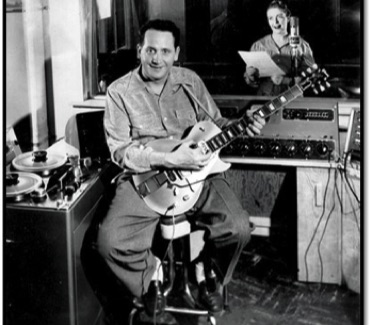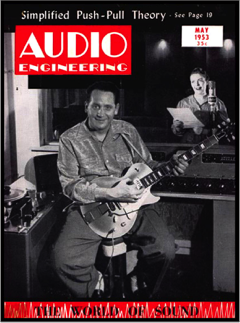 Les Paul with his ' Number One ' with Mary Ford circa 1952 in Paul's studio in Mahwah, NJ
Finally, after almost 30 years of experimenting, dreaming, and his obsession with having Gibson manufacture his guitar….. Dad's dream came true.
My Dad was very pleased that Gibson followed his vision of a guitar that sounds, played, and FELT RIGHT FROM HIS point of view. The rest is history.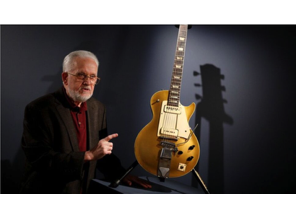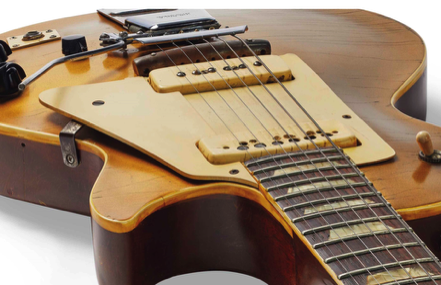 .2 It's simply impossible to separate The Les Paul guitar from the Guitarist
.2 at this point, as the video to the right will show.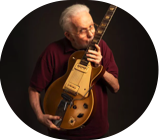 In late Spring of 1952, after much trial and tribulation, the Gibson Guitar Company presented to Les for his approval this Gold Top solid-body electric guitar. It, of course, had metallic gold paint on the top, had cream binding all the way around, was outfitted with two P90 pickups and a trapeze style bridge. Les was very pleased. Gibson had followed his vision and produced an instrument that sounded and felt right from Les' point of view. This guitar was the culmination of his dream, 30 years of unsung hard work, tireless, imaginative spirit, and dogged belief in his ideas. This amazing guitar is the first Gibson Les Paul Gold Top solid body electric guitar that Les Paul formally APPROVED, his Number One.
This is the guitar that started it all!