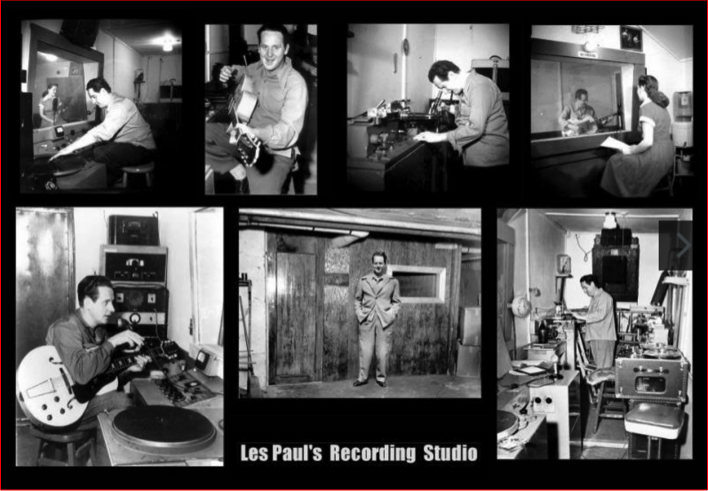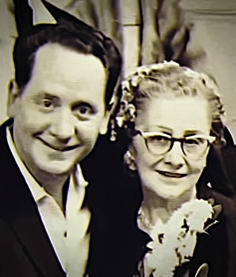 For his "New Sound," Les realized the need to expand beyond instrumentals. After running into Gene Autry, Les asked if he knew an exceptional singer. Autry suggested auditioning Colleen Summers (Mary Ford). The audition started on a curious note; in Les' haste to complete his garage studio, he hadn't installed a door yet. They had a good laugh when Les explained to Colleen that she had to use the window to get into the studio. Besides being a good sport, she turned out to be an amazing talent with perfect pitch, which was just what Dad was looking for to be able to sing multiple harmony parts. The professional relationship soon blossomed into romance, and Dad and Mary were married in 1949.
Colleen Summers ( Mary Ford )
Les Paul's garage In LA was turned into a Recording Studio to find his New Sound
A quote from
"The electric guitar : A history of an American icon"
"The search for a hit record is the search for 'a sound,' that unique combination of an artist's individuality, imaginative musical arrangement, and skillful engineering .... no one has been as successful in creating hits as Les Paul. No one has been as successful in achieving that unique combination."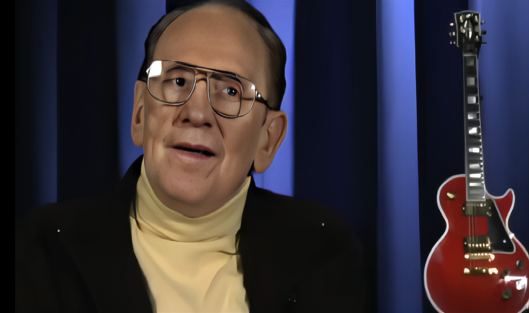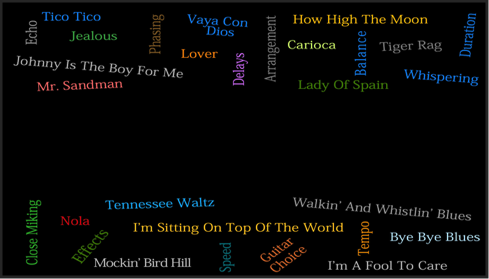 1945 turned out to be a pivotal year for my Dad. After collaborating with Bing Crosby
and playing one of the best solos of his life on the mega-hit "It's Been a Long, Long Time,"
many opportunities were about to open up, and Dad was more than ready for what was
coming... it was his time. His "New Sound" led to 36 Gold records and eleven #1 pop hits.
Discovering, along the way, Echo, Delay, Phasing, Close Miking, and the first Gibson
Les Paul Solid Body Electric Guitar, followed by the first Multi-Track Recorder.
This is the story of Les' garage studio that played such a major role in the birth of his
"New Sound," and of course, as usual, Les tells it best....
LP: "My mother came in 1946 to visit us in Chicago. She drove down from Waukesha, and she said, 'Lester I heard you on the radio last night, you played real good.' And I said, Mom, it couldn't have been me on the radio because I've been doing seven shows a day here with the Andrews Sisters at the theater. And she said, ' well you should do something about it, Lester because there are people out there copying you and they sound just like you.' And when your own mother can't tell you from the other guy you got a problem. And I say you know what I'm gonna do? I'm gonna create my own sound."
As a singer, Mary soon became a significant part of Les' new sound. They began experimenting with recording sound-on-sound overdubbing. That allowed Mary to harmonize with her own voice, a completely new idea at the time. Dad was positioning the microphone much closer to Mary's voice (the studio standard at that time was six inches at a minimum), which allowed for warmer, more relaxed, less brassy vocals. Pairing these new recording techniques with breezily arranged jazz standards proved a commercial goldmine. Their first big hit would be a cover of "How High the Moon," which used an unheard-of 24 tracks of guitar and vocal overdubs. The single spent nine weeks at No. 1 starting in March 1951. (For the complete story of "How High the Moon," see "A Story of The Evolution of The New Sound" at the bottom of this page). More than 20 gold records would follow.