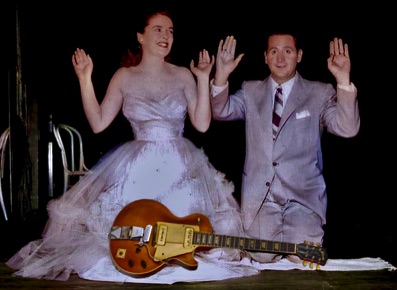 In 1950, after years of lack of interest, Gibson finally asked Les to build his dream guitar. Like all of Dad's endeavors, it became very personal. The instrument had to feel, sound, play, and look only one way for my Dad's approval. It took two years, but in 1952 he finally received a guitar that he could endorse, and he called it his "Number One." He was thrilled with the design, construction, choice of materials, fit and finish, and the guitar's overall look and feel. The choice of very dense old-growth mahogany gave the guitar its girth and sustain, and the "hidden" carved maple top gave it the snap, pop, and presence that the guitar needed to deliver its sonic magic. Les had other opportunities and guitar makers interested in helping him achieve his dream, but he was determined to go with Gibson because he knew they had the high-end luthier skills to bring his vision to life. Dad had visualized a very "finished" looking product with beautiful binding, fretwork, hardware, and, as he liked to say, "a body like a woman." And although Dad loved what he called the "furniture," never one to let things be, he immediately replaced the high-impedance pickups and electronics with his proven low-impedance pickups and electronics. Les knew how the guitar could sound and spent a lifetime trying to get Gibson to improve their high-impedance pickups and electronics in future updates.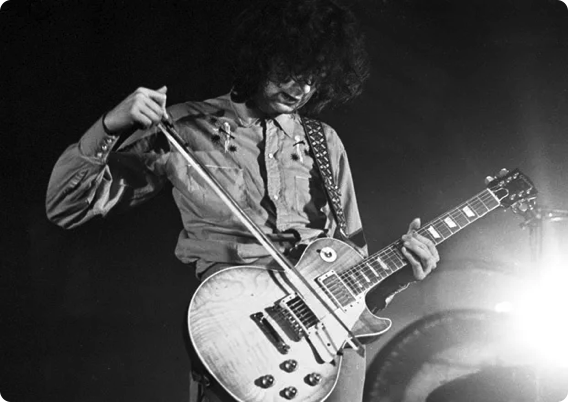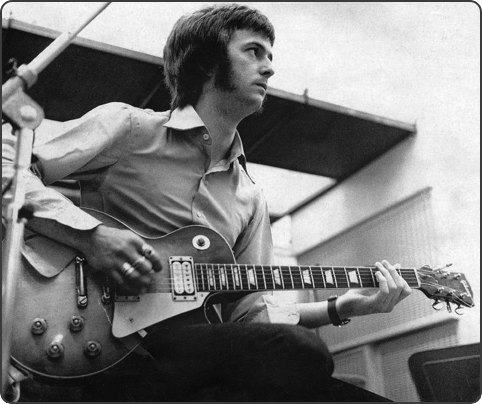 The Holy Grail Of Guitars!
The Satisfaction riff is a monument to the wonderful simplicity of rock & roll; how you can start a revolution with something as simple and, at the same time, wonderful as three notes played with a Les Paul Standard of 59. Even though Clapton and Mike Bloomfield are often considered responsible for bringing the Les Paul back into fashion in the mid-1960s, the first rock star to widely use this model was none other than Keith Richards, who transformed it into a star item between 1964 and 1967.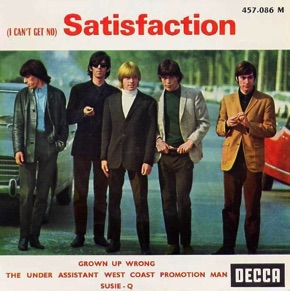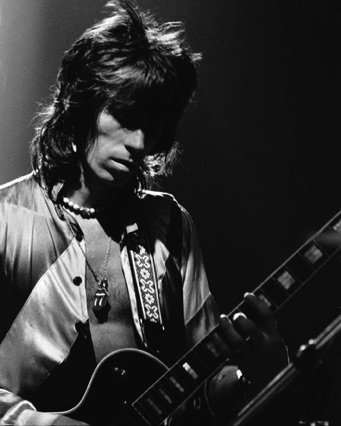 The Rolling Stones - (I Can't Get No) Satisfaction
.In addition to Satisfaction, he also showcases it on Little Red Rooster, Time is on My Side, The Last Time, Get Off My Cloud and .Let's Spend the Night Together,.as well as multiple live performances, such as his tour of USA in 64. The funny thing is that when he decided to get rid of it in 1967, the one who bought it was a young Mick Taylor, who at that time was in the Blues Breakers.of John Mayall,.replacing the great Peter Green. Two years later, Keith got his hands on her again when Taylor replaced Brian Jones in the Rolling Stones. That Les Paul was stolen in the early 70s and would end up being sold in the 21st century for approximately one million dollars.
.4 .2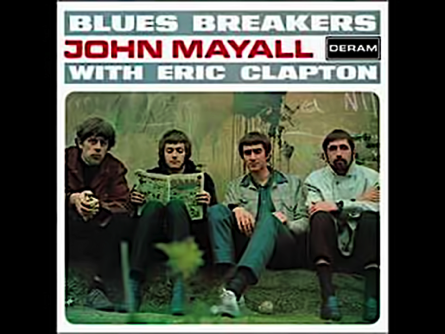 John Mayall & The Blues Breakers with Eric Clapton - All Your Love
A drum beat gave way to the sound that was to define rock in the next decade, a Les Paul Standard 59, through a Marshall, and the person responsible for touching it was the God himself, Clapton, making it like the Rock version of the Bible. Moses had climbed Mount Sinai and had come down with the new commandments. There was not a single guitarist in England who did not want to look like a crazy dude with a Les Paul or much better with a Burst. Although for a long time it was thought that the mythical 'Beano', named after the comic that Clapton reads on the cover of the album, was 60, in 2016 Joe Bonamassa said the guitar, which was stolen when Clapton was at the beginning of his career with Cream, was in the hands of a private collector and that it actually came from the sacred harvest of 59.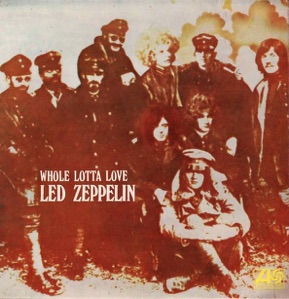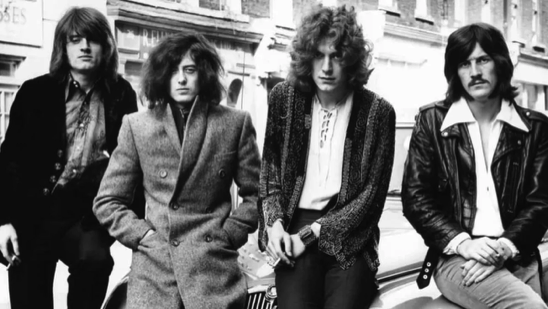 With Whole Lotta Love Jimmy Page showed that he could do magic both with the guitar and behind the production table. Aided by Eddie Kramer, Page takes out the wand and gives Zeppelin their definitive sound, with the legendary riff of Whole Lotta Love, simple and wild, played by the guitar that would define his career, his mythical Les Paul Standard Sunburst from 59 that Joe Walsh got him that same year. His beloved 'number 1' is the cathedral on which the sound of the 70's would be based.
Led Zeppelin - Whole Lotta Love
Among the bearers of a Les Paul 59 are many on my personal list of favorite guitarists, Clapton, Richards, Page, Green and Bloomfield among them, but if you ask me my favorite, I do not doubt it: it is Duane Allman.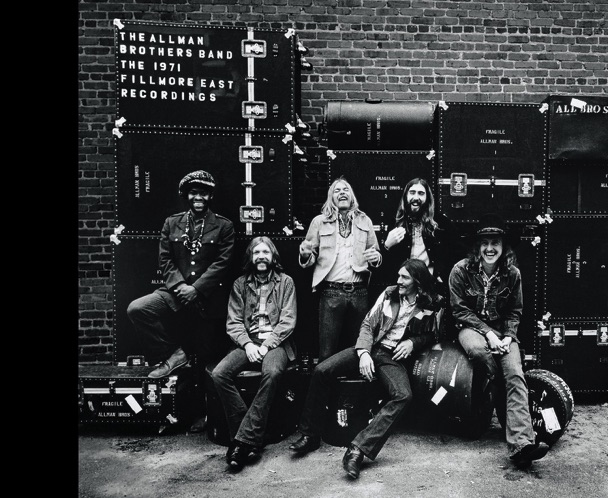 The Allman Brothers Band - Blue Sky
The Allman Brothers' musician is the guitarist who has most times excited me with his guitar, his solos in Whipping Post, Mountain Jam, Blue Sky, Layla and Why Does Love Got To Be So Sad  have brought me to tears countless times, either when he uses his mythical slide or his magic fingertips, any of the named songs could be here. However Blue Sky contains my favorites solo of all time, whether it is played with a Les Paul 59 or any other guitar, as I can not help but opt for this work of art, written by Dickey Betts, in which Duane makes poetry in the first solo of the song. The tears would flow anyway, even if you didn't know that this was going to be one of Duane's last studio recordings, as he was going to die a few weeks after having arrived at 24 years of age.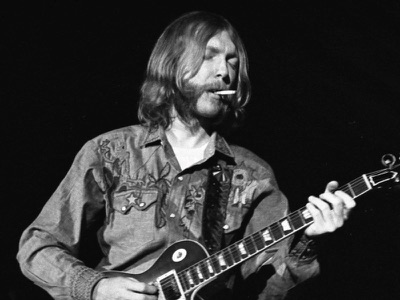 The same thing that happened in England with Clapton happened in the USA with Mike Bloomfield. At the moment that the guitarist got a Standard 59, before he had a Gold Top 56, and appeared with it in the mythical festival of Monterrey of 1967, he transformed it into the object of desire of a whole generation of guitarists. Tone is key to a guitarist, their fingerprint, and their signature, and Mike Bloomfield had a tone like very few.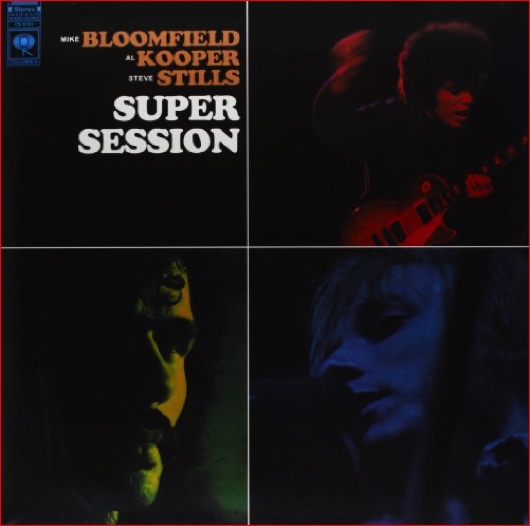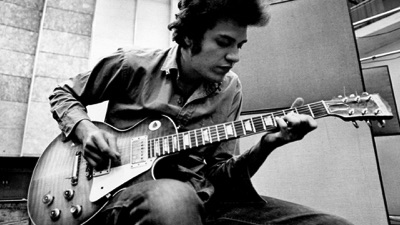 Bloomfield / Kooper - Stop
Listen to Super Session, for example, a record in which with his Les Paul connected to a Twin Reverb; without any other effect other than the magic of his fingers and his incredible tone, he achieves the best moments of his career. This song could have been called Don't Stop -  and once Bloomfield gets to play the last thing you want is for him to stop. I do not exaggerate if I say that the blues has rarely been played better in history. This is possibly the best single of his career; the great Buddy Guy once responded when asked if a white person could play the blues: "Mike Bloomfield plays more blues than me. If you listened to this guy you would stop asking stupid questions about whether they can play the blues or not. Mike is one of the best without a doubt."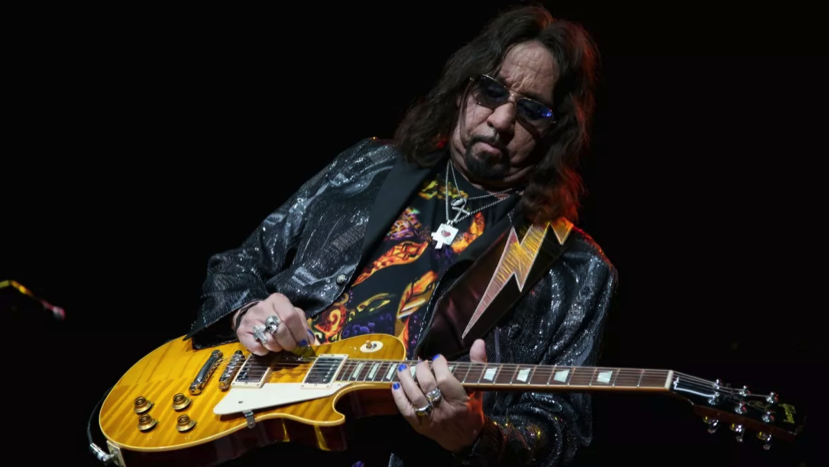 In 1978 Kiss was the most popular rock band in the US so, being neither tight nor lazy, they decided to release four solo albums at the same time and, even though none of the other members played on each other's albums, they nonetheless used the Kiss' label'. Of the four, the most successful, both in commercial and quality terms, was that of the guitarist Ace Frehley who released his new guitar model for the album, a brand new Les Paul 59 that had cost him $4,000. Its sound can be appreciated from the devastating start of Rip It Out.  
A pity that Frehley decided to get rid of it, on the way to 'paradise' while gambling in Atlantic City, in 1985. There he would lose a huge amount of money but certainly nothing comparable to the fact of detaching himself from a guitar that, today, should be worth at least half a million dollars ...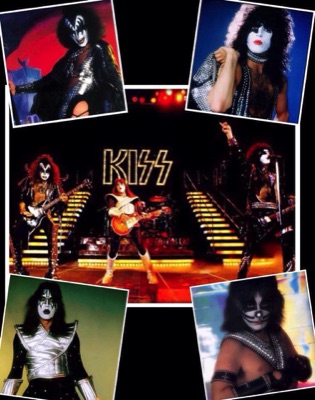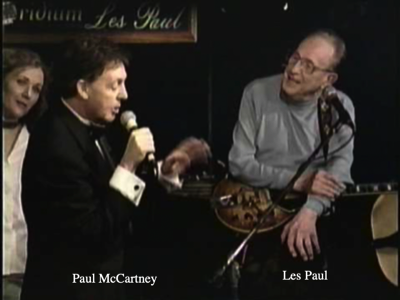 Les embraced the next generation of guitarists with respect. Dad was always looking for what was coming next. On Les' Monday Nite Show in New York City for the last 25 years of his life, he invited his fellow guitarist musicians and friends on stage to perform and have fun entertaining his audience. It was his way of giving back.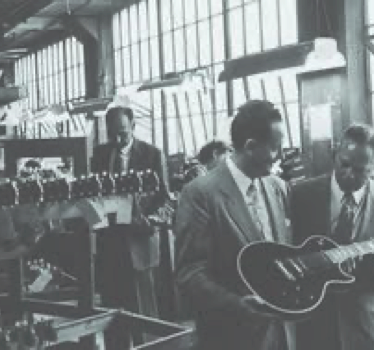 and Eric Clapton started using the original Standard model, which led to the Les Paul model becoming the iconic guitar for the next generation of players.
In the beginning, Gibson created several Les Paul guitar variations, the most coveted being the Les Paul Standard which featured two powerful humbucking pickups, but the line was discontinued in 1960. Later in the decade, guitarists like
Jimmy Page...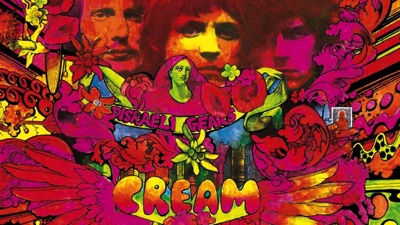 I could not agree more with Sergio Ariza's article, which clearly points out, how the Les Paul model guitar's unique sound contributed to the development of the rock genre. When visiting the Gibson factory in Kalamazoo with my Dad in the 1950s, who was working on the next updates to his guitar, I had no idea that ten years later, I would be recording many of these fantastic artists at Atlantic Records Recording Studios in New York City. I had many wonderful conversations with these artists about my Dad, and I got to appreciate his guitar in the hands of these modern-day masters...
A time I will never forget.
From Les And His Era
To The Guitar Wizards Of Today
Read About Who Is Using The Instrument
That Blends The Generations Together
And Keeps The Legend Alive